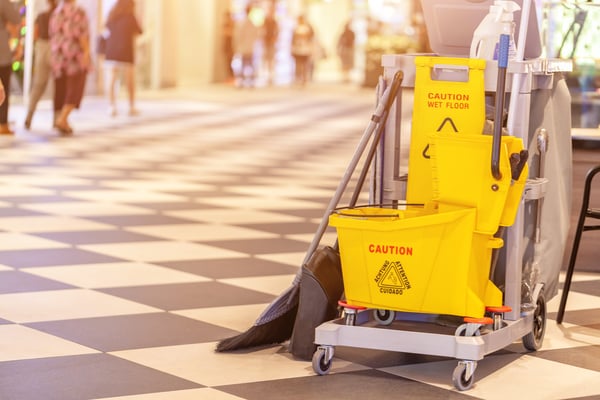 Labor shortages have hit university maintenance teams hard, causing delays and backlogs in their plumbing work. However, one southern university has found a solution. With Zurn Elkay smart restroom products, they're able to send staff where they're needed most.
Gaining insights across campus
At this 300+-acre campus, a team of eight plumbers manages nearly 200 buildings. The lean team was spread thin trying to keep up with routine and unanticipated maintenance tasks. The talent shortage created delays in responding to work orders.
Now Zurn Elkay smart remote monitoring provides insights across campus down to the room level. The team checks solenoid and diaphragm life without leaving the department and can plan maintenance more efficiently and schedule preventive work before issues occur.

The use of Zurn Elkay's Hydro-X fixtures with smart sensor technology reduced battery changeouts by 1,197 annually, saved 4,788 batteries, and reduced the number of batteries going into landfills. Single-source standardization across all flush valves and faucets on campus simplifies the ordering of repair parts. With Zurn Elkay smart restroom products, the lean team has reduced truck rolls and maintenance visits by 50%.
Smart Restroom Management System
The workplace restroom is crucial, especially during flu season. Up to 50% of working individuals miss work due to illness, as per the CDC. Businesses must take precautions for employee health and productivity.
Recent regulations focus on hand washing stations, proper restroom cleaning, and supplies. However, many companies still struggle with restroom cleanliness.
Manual inspection is costly. Cleanliness challenges persist, driving the demand for smart washroom systems. IoT (Internet of Things) technology has revolutionized smart restroom management by connecting physical objects to the web. It monitors essentials like toilet paper levels, occupancy, and usage trends, reducing costs and enhancing janitorial efficiency. Smart restroom systems benefit both commercial and facility washrooms.
Role of IoT in Turning Restrooms Smarter:
IoT connects restroom devices to monitor and provide real-time data, enabling proactive issue resolution. Smart restroom management relies on accurate data for optimization.
From soap dispensers to paper towels, smart systems eliminate guesswork and stockouts. IoT-connected dispensers transmit data through cloud, Wi-Fi, or cellular networks. Building managers access this data remotely, streamlining supply refills and orders.
Smart restroom systems empower building owners to remotely manage cleaning routines and optimize janitorial expenses, focusing on high-traffic areas.
Key Benefits:
Enhanced Maintenance Schedules: Track restroom usage, cleaning frequency, products used, and time spent per task. Streamline cleaning schedules for efficiency.
Consumable and Waste Control: IoT alerts prevent unnecessary device replacements, saving time and resources.
Improved Occupant Experience: Prevent waste and stockouts with user reminders and low-supply alerts.
Enhanced Facility Appearance: Clean restrooms significantly impact customer reviews, making smart restroom management systems essential for top-notch cleanliness.
learn more about Plumbsmart to bringing work order chaos under control with campus-wide remote monitoring.