Upgrades you can make and celebrate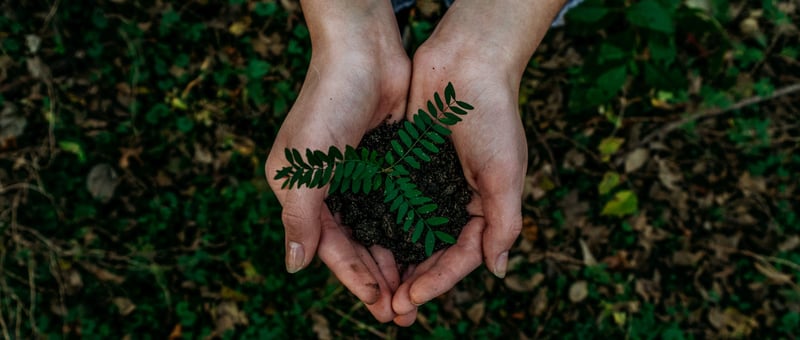 Today is Earth Day. Fortunately, businesses, organizations and individuals nationwide consider their impact to our planet virtually every day, whether cleaning up garbage, new technologies or cutting back on usage. In fact, plenty of our customers choose Zurn solutions simply for their water-saving results. We're happy to be a part of their positive decisions.
We want to use this occasion to look at another area of concern. Are your water fixtures and systems environmentally sound? For instance, concrete interceptors break down over time, even when lined and cleaned out regularly. This is not good. Acidic foods, oils and grease can seep out and pollute the surrounding environment.


Whether you're an educational institute or business operation, it's worth knowing what's installed inside and outside your building and how you can upgrade to benefit our environment and your budget.
Think Under the Classroom Sink – PHIX Acid Neutralization Cartridges
When it comes to neutralizing acidic wastewater inside a school laboratory or classroom, you don't want to experiment during cleanup. Our PHIX cartridge is a safe and effective solution for neutralizing acid at the source compared to alternatives like limestone. These systems fit conveniently under a lab sink and require minimal effort to clean.
View PHIX Case Study: Fort Worth Independent School District
Plus, PHIX cartridges cost way less and are safer for the environment. If properly maintained, each system lasts five times longer, while cutting down on cleaning steps and cross-contamination risks. PHIX cartridges make the grade in safety, savings, and simplicity:
5 times more efficient for less maintenance
Last up to 30 times longer than limestone
Compact design for retrofit applications
Durable glass-filled, polypropylene construction extends life
Backed by an industry-leading 10-year warranty
Doesn't require special piping, equipment, storage or handling
Tested to NSF International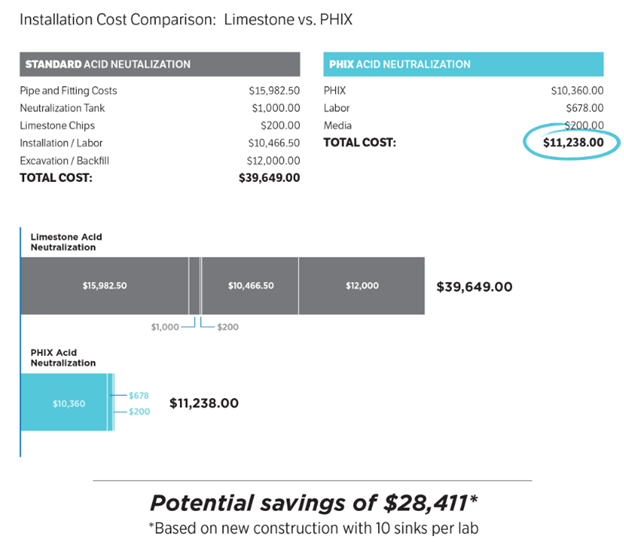 What's Cooking Outside the Kitchen – Proceptor Protection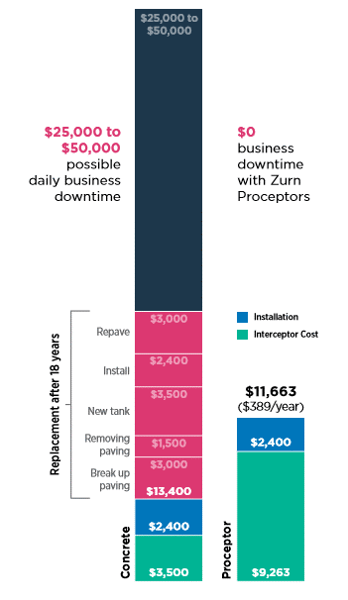 If you work in a restaurant or food service business, you know backups literally stink. All food preparation produces grease that interferes with plumbing and sewer lines. Over time, captured food waste and cleaning chemicals create a highly corrosive mix.
Eventually, food, oil, and grease eat away and break down concrete and metal systems, causing them to fail and foul the environment around it. If you smell rotten eggs near a restaurant, this could be why. Frequent cleanups, replacements, fines, and remediation quickly diminish any savings initially enjoyed from a lower price tag.

Fortunately, there are better, longer-lasting upgrades out there: fiberglass interceptors. Our Proceptor system boasts a lifetime warranty, simply because it won't break down. Fiberglass handles acidic foods, grease, oils, fats and chemicals like a pro without cracking, corroding, failing or hurting the environment. It's a far more responsible environmental choice, as it meets customer expectations and government regulations.
View Proceptor Case Study: Seafood Restaurant
Look for the Labels – Fixtures and High-Efficiency Toilets and Carriers
There's power behind efficiency in today's modern restrooms. Most water-saving faucets and flush valves use less through innovative features and by design without affecting the user experience. This helps businesses of all sizes achieve LEED® Certification and guest satisfaction.
One way to cut down on consumption is to look for the WaterSense® label. You can also find fixtures that feature CalGreen® or LEED point approvals. This is an easy way to know you'll cut usage and costs, since they already meet set standards and went through the steps to prove so. For example, high-efficiency toilets and carriers exceed LEED performance 31 percent, while going the distance.
View High Efficiency Restroom Case Study: Caltech University
Other ways you can further your water savings can be found in the callout features. Timeout functions keep water from running continuously. Like the name, they time out after a preset duration. Smart capabilities help you remedy leaks and ghost activations using real-time data. Many products can be upgraded to smart without major replacements. Clog-resistant solutions reduce overflowing water, out-of-order stalls, and larger maintenance requests.

To learn more about these environmentally sound solutions, visit zurn.com. Remember you can do your part at any level. Celebrate Earth Day in some way today and keep doing your part all year long.