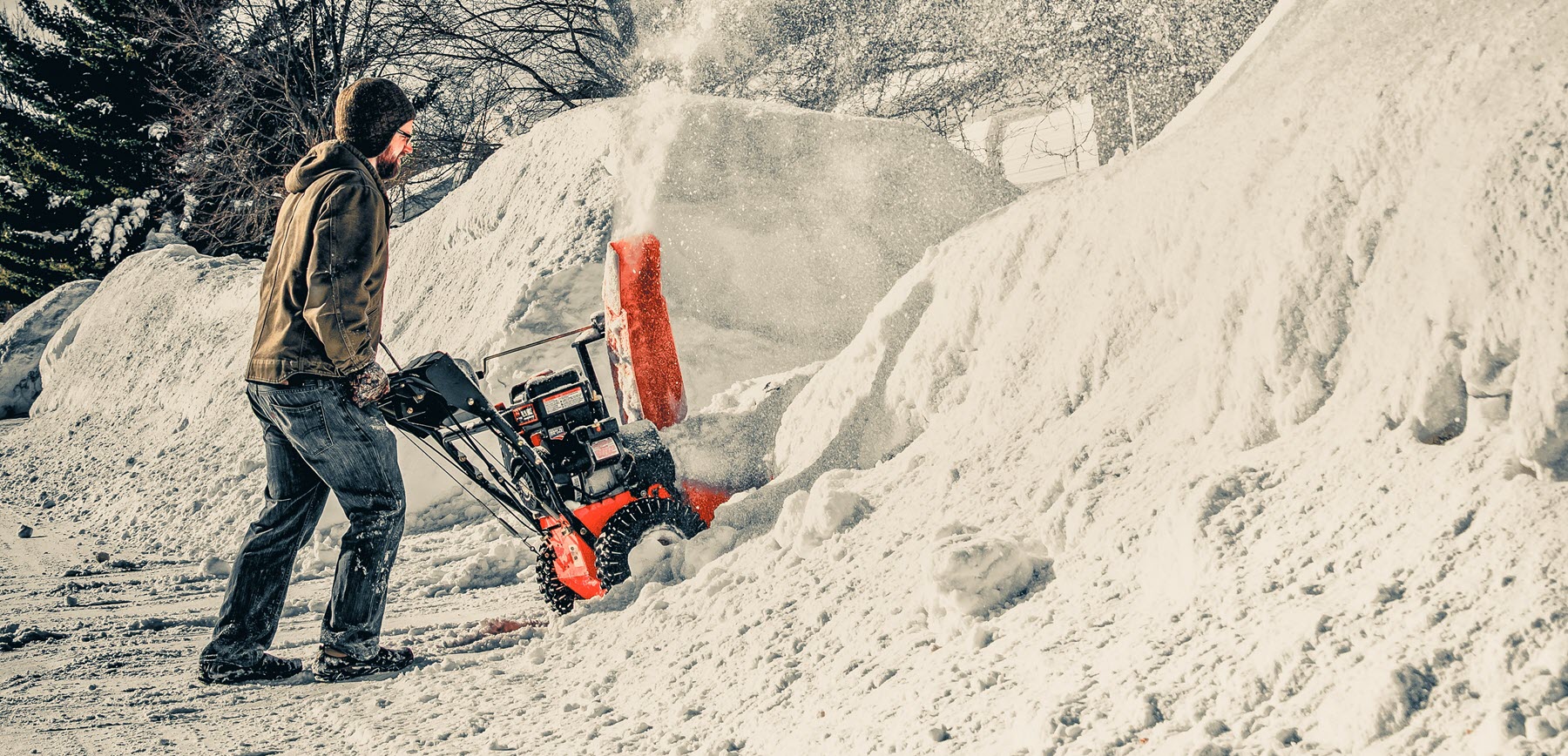 For a lot of us, "the dead of winter" means that we're knee deep in snow — or dealing with stubborn ice accumulation brought on by chilly weather. If you're a small‐to‐mid‐sized business or a home with a demanding driveway, you can prevent these precarious precipitation issues by including a PEX Snow and Ice Melt System the next time you pour concrete.
What is a PEX Snow and Ice Melt System?
A PEX Snow and Ice Melt System is a convenient way to stop snow or ice from accumulating on your property. Easily embedded in your concrete slab, it provides a long‐lasting winter solution that makes shoveling, salting, sanding and snow‐blowing driveways, walkways and patios a thing of the past.
How it

works
The PEX piping is filled with a mix of water and anti‐freeze, such as propylene glycol. This fluid is in a closed loop that circulates through the PEX piping embedded in the concrete and a boiler. The PEX piping transfers heat to the concrete so the snowflakes melt when they touch the concrete. The system's snow sensor continues the fluid circulation until the concrete surface is safe and dry.

Debunking the a‐b‐c grading myth
If you believe that PEXa, PEXb or PEXc is a distinction between good, better and best, you've been misinformed. This a‐b‐c designation is actually a European classification that denotes the manufacturing method of the pipe:
"a" designates that the pipe was manufactured using the Engel method.

"b" designates that the pipe was manufactured using silane method.

"c" designates that the pipe was manufactured using Electron Beam method.
The truth is, all PEX pipe is made to the same exacting standards and must be third‐party certified to be used in North America. However, because there are subtle differences in burst strength, flexibility and chlorine/UV‐ resistance levels, one type of pipe stands out from the rest.
PEXb

melts

best
PEXb is structurally superior, thanks to the resin blend. Its silane manufacturing method far exceeds the strength standards and achieves the highest UV/chlorine rating, making it a radiant heating and snow melting standout because of its strength and flexibility.
Learn more about our full line of PEX products on zurn.com.