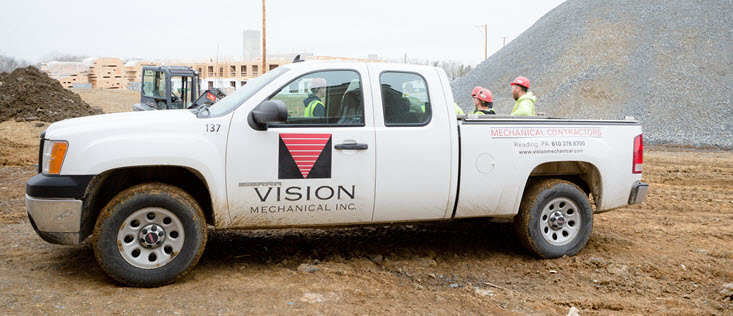 Vision Mechanical covers the site works gamut from plumbing to preparation to pumping. The company was founded four decades and countless projects ago. Just head to their website and you'll see a laundry list of ranging work, including leading healthcare organizations, primary and secondary schools, government institutions, infrastructures, and office spaces.
Vision Mechanical President, Barry Unger, has been involved with the company since his start as an installer twenty years ago. He's been hands-on then and now. When it comes to plumbing and drainage, he explained why he trusted Zurn for his projects.
"Plumbers safeguard the public in ways many people probably don't stop to think about," Unger explains. "Proper drain systems keep debris out, water flowing, and prevent dicey pooling of water, especially on roofs. Plumbing solutions that feature stainless steel construction can also help encourage sanitation. I could go on and on. Our job is important and it's nice to have a solid product provider and partner on hand. Zurn reps and experts are always just a call away."

Thanks for sharing your wealth of knowledge, Barry!