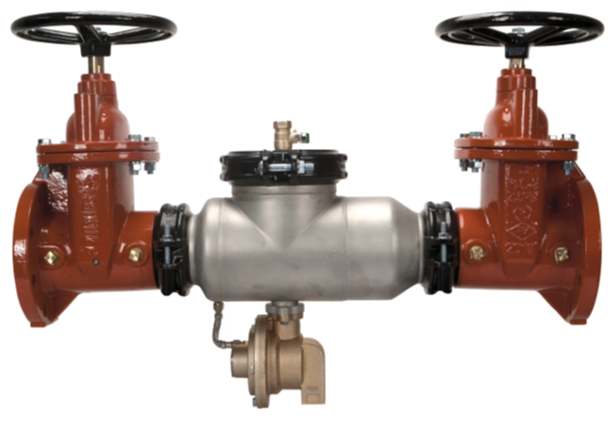 Could you imagine the contaminates lurking in your system flowing back into the water source? Yeah, you're not raising a glass to that.
Clean water is mission critical, whether protecting residential, commercial or irrigation systems. Backflow prevention handles pressure change and keeps water flowing in the right direction for public safety. Still, many of these devices are installed outside in volatile environments.
Before you install your next system. Here are a few common misconceptions around backflow prevention, and what you should know before you select your model.
Material Myth: Only bronze offers durability over time.

While bronze is a superior material, it's not the only reliable option available. Reinforced nylon provides the same, if not longer lasting performance. It withstands corrosion and UV rays, day after day, year after year. It even handles temperature swings and harsh outdoor conditions. And just like bronze, it's low-lead compliant.
In short, choose all-bronze or reinforced nylon for a system that goes the distance.
Maintenance Myth: Winterization and startup are necessary evils.

Maintenance should be routine (at least twice a year), but it doesn't have to be rigorous. Flush fitting tools make line flushing way easier and effective. They blow out the system properly to remove fouling debris and stagnant water within 15-20 minutes. You'll want to perform this maintenance task at the end and start of your season.
In short, use a flushing tool to properly winterize and start up your system.
Application Myth: Residential systems pose less risk than commercial.

All backflow preventers of all sizes and install locations face hazards, like extreme elements, weather, fertilizer, manure, etc. Safety comes down the system itself. Look for a backflow preventer that's tested to perform and proven to last. You can take it a step further by finding models that offer economical repair parts for lower cost of ownership.
In short, you can't go cheap on lasting performance, no matter the application. But you can still save with more uptime and repairs over replacements.
Speaking of proven, check our video on the 300 Series to hear more about industry misconceptions and the features that matter.