Tips on how to expand your outdoor space and keep it open during off-seasons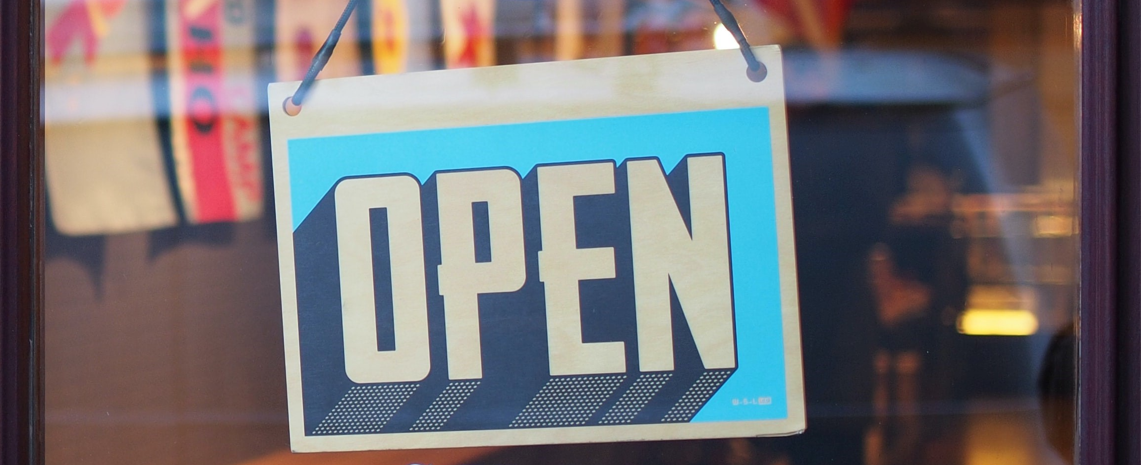 The Upside Of Outside
A connected yoga practice in the park. Cozy wool sweaters purchased at a sidewalk sale. A lovely dinner for two in an alley outlined by twinkling lights and a prismatic brick gallery. Commercial and small businesses' outdoor spaces continue to be a cool trend in spring, fall, even some tolerable winter days.
A few years ago, shops, gyms, and even offices began to extend their everyday operations outdoors. And now more than ever before, opening your doors to the outside allows customers and employees a breath of fresh air and a sigh of relief.
"Outdoor living has become the fastest-growing segment within the landscape industry for quite a few years," shares Paul D. Wait, National Irrigation Sales Manager at Zurn Engineered Water Solutions. "Right now, we're seeing requests for outdoor upgrades and new builds in commercial spaces and small businesses taking off. The growth has been incredible and critical."
Businesses are adapting in part because they must. Yet, many are seeing this change as a positive for businesses, employees, and customers. These businesses are cultivating unique, mood-boosting experiences through their outdoor setups and sanctuaries.
And you can too!
A Fresh (Air) Way Of Thinking
As social distancing guidelines and mandates pervade the new normal, businesses see outdoor spaces as their opportunity to follow recommendations and keep customers coming back. A trend likely to have staying power.
From restaurants, farmer's markets, and coffee shops to gyms, garden centers, offices, and boutiques, businesses are setting up shop alongside their brick and mortar buildings and finding ways to sell goods and services. All of this means getting creative and innovative.
By expanding your businesses' existing footprint on the patios, decks, lawns, sidewalks, and even the streets around you, customers can dine, exercise, sip, shop, or relax where fresh air is abundant and free for all to enjoy. Besides providing open air and a lot more spaciousness, this shift outdoors can greatly lessen consumer fears around crowded stores and interior ventilation.
"Right now, commercial demand is so large, and local governments are developing business codes that allow for quick outdoor expansion. However, if you're thinking about an outside build, take a pause and remember to expand wisely by choosing low-maintenance, cost-effective water solutions that will complement your own design plan," explains Wait.
Think Sustainable Water Solutions
Any landscape architect or contractor can help you find a variety of product(s) to suit your unique build or upgrade needs. Here are three essential water solutions that can make your outdoor expansion an all-around success.
Exterior irrigation solutions offer many reliable water safety and water control features for outdoor landscaping, water fountains, and planters. These irrigation solutions will protect your non-potable water supply, manage water pressures and prevent backflow to promote water conservation. Look for backflow preventers and pressure-reducing valves that offer control and extend the life of your system for low lifecycle costs and easy system winterization.
Worried about possible runoff pooling or looking to outline a fountain? Trench drains help ensure proper water management, prevent mud, and lower the risk of flooding or customers slipping. Trench drains can withstand years of heavy foot traffic and outdoor elements, like rain and snow. Plus, they filter debris, meet ADA compliant, feature heel-safe grates, and are easy to install. If you care about long-lasting performance, high-density polyethylene material is likely your best choice.
Never worry about salting again. Radiant heating under concrete pavers low-cost, low-maintenance solution for preventing ice or snow accumulation. Shoveling and sanding driveways, walkways and patios is so early 2000s. Here's how it works...it's melting magic. PEX is filled with water or a mix of water and anti-freeze. As heat transfers, fluid in a closed-loop circulates between the floor and boiler. This construction is environmentally sound (recyclable), highly flexible, and resistant to high temps. Plus, it doesn't require post-curing, which reduces energy during the manufacturing process.
Now Think About The Details
No matter what exterior design or functionality you choose, you want it to hold up over time. Your other concern comes down to the details. When your outdoor environment has the right finishing touches (furniture, fabrics, pots, planters, décor, and accessories), it will set the tone and create those experiences customers desire now more than ever.
Here are a few ideas:
If you're part of a farmers' market, be strategic with your heat lamp placement to keep customers warm on chilly days.

Own an eatery? Entice guests to linger outdoors a little longer by adding some benches, low walls for seating, or even a lounge area with a firepit or lawn games.

Salons, barbershops, and studios can install big planters with bountiful greenery to offer more privacy to their customers and employees.

Setting up an outdoor sound system lets you set the mood and adds value without having to overspend. (Music hits the right note for practically any type of business!)
Set Up Smart
As you finalize design features for your outdoor space and finish up your project, make sure your permits are in order and set up hand sanitizer stations. Then, once your space is open to the public, establish social distancing practices, do routine cleaning as you would indoors, use contactless payment methods and train your employees. You want this outdoor space to be a continued success down the road without any second-guessing. Even if some requirements and concerns fade away, customers will always appreciate outdoor spaces and sanitary best practices.
Communicate to Your Customers
Of course, remember to spread the word and let new and existing customers know that you're moving outside using a consistent message across multiple channels. Post it on your website, social media platforms, and customer email/snail mail distribution lists. Reach out to local media for some free press and community engagement.
As you take it outside for greater ROI, consider these tips. Visit zurn.com to find wide-ranging product options for your next project.